Form Your Future at EFCO Corp.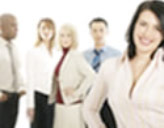 The key to our success is dedicated and committed employees who work to deliver super service' which is one of our Core Values. We are always looking to strengthen the EFCO team' both in North America and our International locations. We hire all kinds of people because we have all kinds of customers.

EFCO offers a variety of exciting opportunities in several different career fields including Field Service' Sales' Engineering' Drafting' Manufacturing and Distribution' Industrial Technology' Finance' Advertising' Purchasing' Information Technology and Human Resources. Please click on the menu above to Search Jobs or Submit an Application.

EFCO is committed to providing our employees with the tools required to manage their careers and achieve both personal and professional success. Check out our Campus Connection and Employee Development sections to get an idea of how serious we take professional development.